Movie World Premiere Friday, September 21
Don't Miss Our First Trynudethon, September 28
Publicity Wins a National Award
Naturally FSU Recruits Freshmen
New Opportunity for High School Students
Our Wish List Is Getting Shorter
Announcements
September
21 - Movie World Premiere, see article
28 - Last Full-Moon Skinny-Dip
30 - Trynudethon, college activities, see schedule
30 - Monthly picnic. Richard will host
October
14 - Board meeting
28 - Last monthly picnic. Wendy will host.
November
11 - Board meeting—Calendar planning
December
9 - Christmas banquet & board meeting
General Information
THE LAKE IS AVAILABLE EVERY WEEKEND ALL YEAR.
Families with children are especially encouraged to come on picnic days.
Meetings and picnics usually start at 2:00. If both are on the same day, we start at l:00.
Tallahassee Naturally is a non-profit organization dedicated to the advancement of naturist recreation in north Florida and nearby areas. The club is an affiliate member of both the Naturist Society and the American Association for Nude Recreation.

Bare and Free is the official Newsletter of the Tallahassee Naturally Club. Articles appearing in Bare and Free may be reprinted by other naturist publications, provided that credit is given. Photos, however, may only be reprinted with written permission.

Club members are encouraged to submit , articles news items, and photos for publication. Please address all submission to: Tallahassee Naturally, P.O. Box 6866, Tallahassee FL, 32314 or info@tallahasseenaturally.org.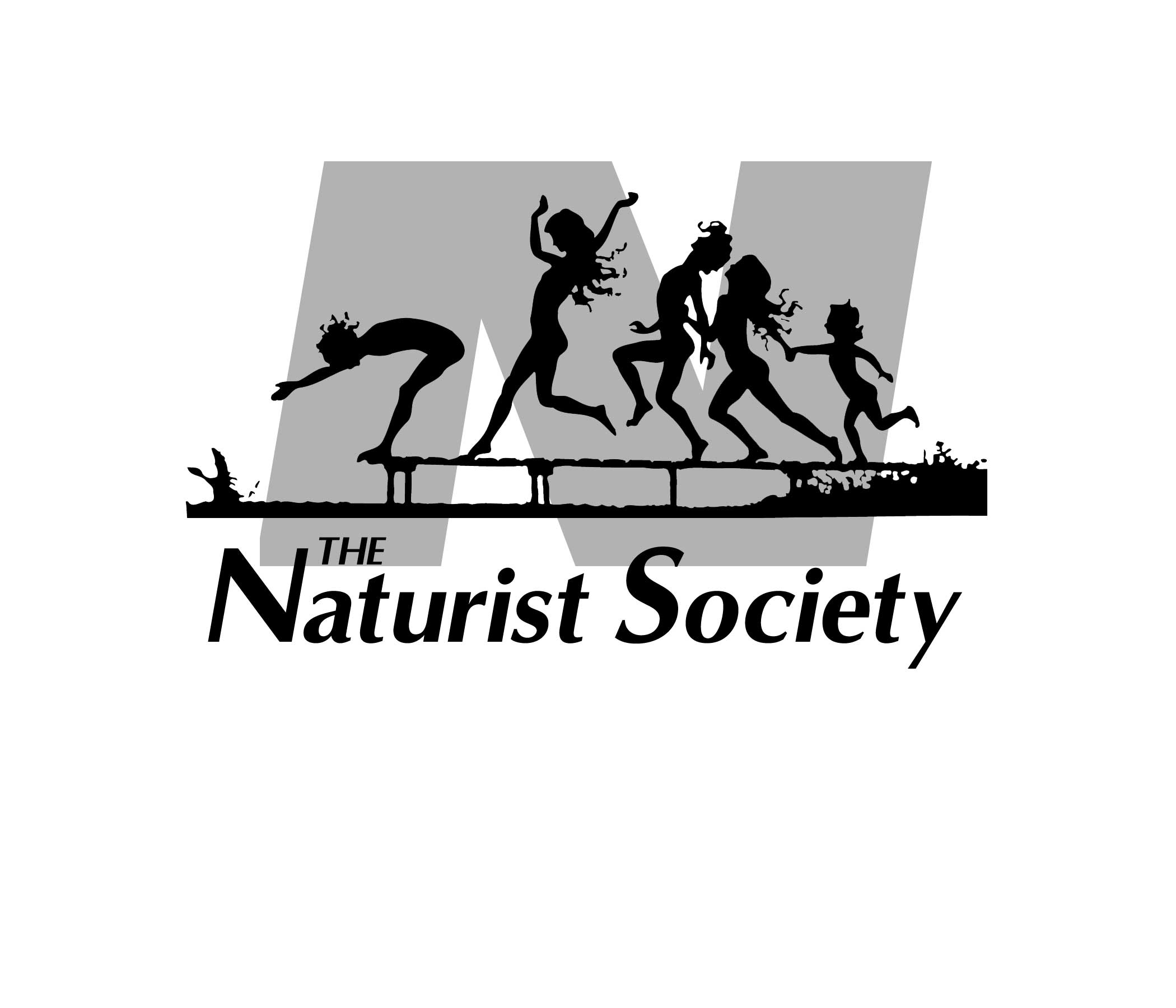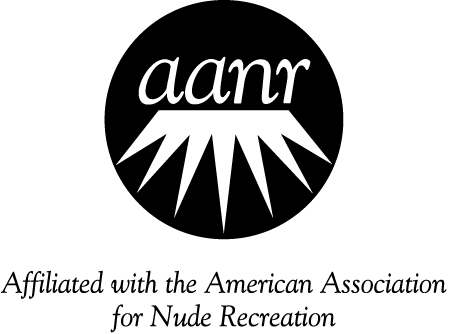 Movie World Premiere Friday, September 21
For many years, Kim filmed our College Greek Athletic Meet. Recently, Bruce and Cliff filled in. Now, we have put together the best parts of that historic footage into an hour-and-fourteen-minute movie. The world premiere is scheduled for 7:30 pm on Friday, September 21, in room 311B of the FSU Student Union. Our college auxiliary, Naturally FSU, is hosting the event.
(If you are unfamiliar with the campus, take Tennessee Street to the center of campus, and turn south on Woodward. After a block, the street will bend, and you will see a parking garage on your right, and a parking lot on your left (where we meet for the full-moon swims). Park in either place, then take the sidewalk east across Woodward. The Union building will be on your left. Continue walking until you see a big opening into the courtyard. The elevator and stairs are hard to see, so we will try to have someone posted there until the movie starts--come late and you are on your own. When you reach the third floor, walk straight ahead all the way back to the west end of the building. That's where room 311B is.)
For most people, this will be your only chance to see this movie. Another showing is planned for the Mid-Winter Naturist Festival at the other end of the state. Souvenir DVD copies will be given only to people with some skin in it—literally. And they will sign promises to never put it on the Internet. And don't worry—if you are featured in the documentary, you have already been notified.
We have edited the best sections from seven years of filming, to tell the story of a day at the College Greek Athletic Meet. These are, of course, amateur home movies done with a hand-held camera, and this is Paul's first attempt at movie editing. We won't win any Academy Awards. But that won't stop us from doing it up big. There will even be an opportunity at the end for the new movie stars to autograph your program. So put on your pearls (and probably a bit more) and arrive in style for the world premiere. This chance won't come again soon.
---
Don't Miss Our First Trynudethon, September 30
For our first-ever fall athletic event, we host the Trynudethon (nude triathlon) on Sunday, September 30, 2012.
The course is short but challenging:
250 meter swim the length of the lake and back.
4 kilometer bicycle race—mostly open forest road, but less than 1 kilometer is narrow woodland trail, with lots of ups and downs, sharp turns, and palmetto roots. Trynudethoners will each provide their own bicycle.
2 kilometer run on open forest road, but the last half can be swampy, with parts under six inches of water this year. Near the end, everyone must wade across a shallow lily pond (1 to 2 feet deep with a solid bottom).
The race begins and ends nude. Those who want to take the time may put on shoes (or possibly a sports bra) for the running part, and remove them again before the finish line.

Schedule:
9:00 Registration begins at the parking lot. (No pre-registration.)
10:00 Trynudethon begins.
2:00 Monthly picnic.
All day: Skinny-dipping, sunbathing, canoeing, paddle boat, volleyball.

It costs $20 to enter the Trynudethon, with no additional fees for the day. Medallions will go to the fastest three men, and the fastest three women. Steve is in charge.

People are encouraged to camp for the full weekend—beginning with out last Full-Moon Skinny-Dip of the year on Friday, September 28. Members of Naturally FSU will be electing officers on both Friday and Sunday.
---
Publicity Wins a National Award
At the national AANR convention near Tampa, Tallahassee Naturally received the Art Schumann Award for best nudist story in a non-nudist publication. The award has been around for a long time, and it goes to the club rather than the reporter. In recent years, that oversight has been corrected by a series of awards that go directly to non-nudist reporters in various media. The print one this year went to a woman who wrote a big article in The New York Times.
Our award was for Renée Jacques' interview of Naturally FSU president Ron Georgalis in FSView last fall. She had the good sense to listen while Ron made some intelligent points. And the fact that she was discussing the only campus nudist club in the country also helped. Because she has moved to New York, we mailed her a certificate of recognition.
A month before the award, eight of our members attended the state convention at Suwannee Valley Resort near Lake City. In fact, we had the largest delegation there. We were impressed by the view high above the river, the many renovations accomplished or planned, the personalized service—and of course the tame rabbits hopping through the grass. For anyone wanting a nudist resort experience, this is now the closest one. In fact, the new state board was so impressed that they did the unprecedented, and decided to schedule next year's convention in the same place. So if you missed it this time, you get another chance.
---
Naturally FSU Recruits Freshmen
All too often, college students wait until their junior or senior year before getting up nerve to visit the lake. Then they immediately kick themselves for not doing it a couple of years sooner.
Last year was the first time we ever heard of FSU's Involvement Fair. We had set up a table and had a steady stream of mostly freshmen stopping by. It was busier than our usual tabling in the Student Union. This year, they moved the Involvement Fair inside because of weather, and the place was mobbed with probably twice as many people as last year. Ron printed 100 copies of the full-moon poster, and we ran out before the first hour was up. Fortunately, we had printed little calendar cards, and were able to make do with them.
We collected 44 new e-mail addresses—mostly freshmen. Isabella, the new Naturally FSU vice-president, and herself a freshman, had a class at that time; but she and Ron were back in the Union the next day, recruiting more students. Some of them showed up for the Blue-Moon Skinny-Dip at the end of August. Bruce's new lights above the sign-in board are helping us keep better records of full-moon swim attendance.
---
New Opportunity for High School Students
The Naturist Education Foundation has announced a new program: the NEF Junior Scholastic Award. The $250 prize is open to high school students (including those home schooled). It goes for a 1500- to 3000-word essay on a naturist topic that has been submitted for a grade in any class. (That's 5 to 10 double-spaced pages.) The thoughtful essay will then be printed in Nude & Natural magazine (called N for short). A student may enter essays as often as he or she chooses, but can win only once. The family must be members of The Naturist Society (which costs $60 a year). But there is no time requirement; people can join the same day that the essay is submitted.
These same rules have long applied to the NEF Scholastic Award for college students. There, the prize is $1,000, and students can join for $50 a year.
Other benefits of joining The Naturist Society include their stimulating quarterly magazine, lots of Special Interest Groups, several workshop-packed gatherings or festivals (including one in Florida each winter), and helping to fight bad laws and save our free beaches.
Members of the American Association for Nude Recreation may compete for several other scholastic awards. (AANR membership costs $68.50 for the family, but on reaching age 18, students may join for just $12.50 a year.)
Students age 5-17 may submit a short essay for the $100 AANR Junior Man or Junior Woman of the Year award. The AANR Junior Award for Nudist Studies extends the age range from 5 to 22, and offers $300 for the best school project submitted for a grade.
At the college level, AANR-Florida offers two $1,500 scholarships, which include essays, but are based more on nudist activities. Unfortunately, the region has recently raised the requirement to two full years of AANR membership. Because many students would graduate before becoming eligible, Paul is working to roll back that requirement. Winners of these regional scholarships can often get matching funds from the AANR Education Foundation. Graduate students may also apply under both programs, but the Florida awards are weighted toward younger students.
Two other awards do not require any national membership: The American Nudist Research Library offers a $1,000 scholarship for a brief essay to someone who has belonged for three years to any nudist organization, such as our club. The recipient must be in his or her final year of high school, or have graduated in the last two years. And Naturally magazine pays $500 for a printable essay of 500 words, plus accompanying photographs. The photos do not have to be taken by the applicant, who must belong to a local club. Full-time students may be of any age; there is no time requirement for this award.
In recent years, tuition costs have far outpaced the value of these scholarships. But a person can apply for several awards (with a different essay for each one). Most of this information is also available at the lake in the Youth Opportunities drawer of the blue file cabinet. Consult Paul for details.
---
Our Wish List Is Getting Shorter
We could still use:
pitchfork
a few more kitchen utensils
hand-held weights for Greek athletics
stop watch for the Trynudethon and 5-K race
---
Announcements
Tropical Storm Debbie brought mosquitos to the lake worse than we had ever seen before. Fortunately, they were bad in the main areas for only a couple of weeks. You can still find them at the gate, or if you go very far into the woods. They have not been a serious problem at the full-moon swims. Water level was quite low early this summer, but has risen to slightly above average. Rains have also kept the water temperature pleasant.
The political candidates who attended our Open House all lost their primary elections. But so did all of the really bad guys on the ballot. We have not yet interviewed November candidates who faced no primary challenge. If we find nothing alarming there, so that we need not enclose brochures, we may be able to save money by sending our next voters' guide electronically. We have been doing it that way with our college students for the last couple of elections.
Don't forget our book sale of The World's Best Nude Beaches—a $26 value for just $10. Such a well-illustrated guidebook will probably never be published again.
Single men especially, remember the club in your will, or as the beneficiary of your life insurance. You can discuss this with Paul.
---