In This Issue:
Dates to Remember:
May 30 - Picnic. Rob will host.
May 31 - Memorial Day MondayŚLake will be open
June 4 - Full-Moon Skinny-Dip
June 11-13 FANR Convention, Paradise Lakes near Tampa
June13 - Board meeting
June 27 - Picnic. Doug will host.
Tallahassee Naturally is a non-profit organization dedicated to the advancement of naturist recreation in north Florida and nearby areas. The club is an affiliate member of both the Naturist Society and the American Association for Nude Recreation.

Bare and Free is the official Newsletter of the Tallahassee Naturally Club. Articles appearing in Bare and Free may be reprinted by other naturist publications, provided that credit is given. Photos, however, may only be reprinted with written permission.

Club members are encouraged to submit , articles news items, and photos for publication. Please address all submission to: Tallahassee Naturally, P.O. Box 6866, Tallahassee FL, 32314 or To the Editor, 502 Airport Drive, Tallahassee, FL, 32304 or smithj7@peoplepc.com.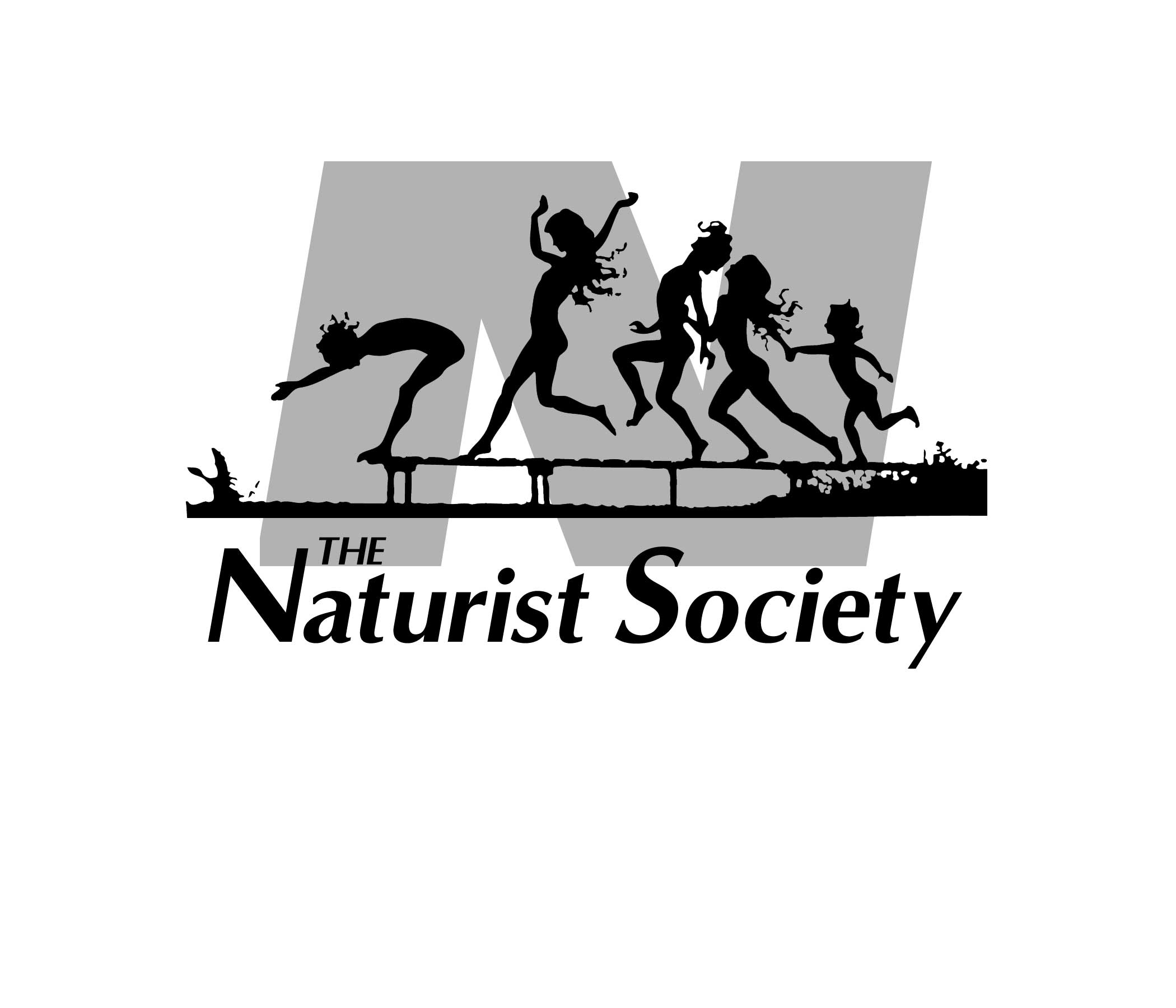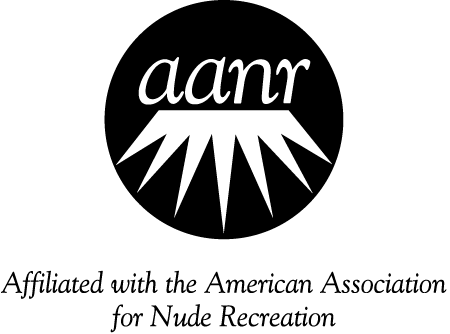 The weather was beautiful. The discussions were thoughtful and productive. All three bylaw proposals passed. In brief the bylaws were to:
1. Restrict the misuse of our name on the internet.

2. End the experiment of no grounds fees for female members.

3. Reduce student fees to half the general rate.
After careful consideration of rising prices, we decided not to alter our fees, except to comply with the new bylaw requirement on student rates.
We were not completely satisfied with any of the logo proposals, so we combined the best features of two. The new design will have a picture of a family, surrounded by a colored oval frame bearing the club name. Watch for it soon.
We once more have a student on our board of directors. Our new officers are:
President - Grant L.
Vice-President - vacant (must be filled by a woman)
Treasurer - Doug
Recording Secretary - Paul
Corresponding Secretary - Grant M.
Board Member at Large - Rob
Board Member at Large - Shawn
Afterward, the board met to reappoint Jamie as newsletter editor, and elevated her title to Publications Director, with supervision over the newsletter and the webmaster.
---
Everyone's membership expired April 1. Some of you were waiting to see whether we would make changes at our Annual Business Meeting. Changes were made. All club rates are now the same, regardless of gender or family unit (single, couple, or family). Student rates were lowered a bit.
Be aware that few of our members pay by the day any more. Most people find it more convenient to pay the annual lake fee and not worry about paying each time. But you still need to sign in on arrival each time.
Current fees are noted subsequently:
Club Membership
General
45 dollars
Student
22 dollars
Daily Lake Fees
Member
10 dollars
AANR/TNS
12 dollars
Non-Members
15 dollars
Student
5 dollars
Monthly Lake Fees
Member
25 dollars
Student
12 dollars
Annual Lake Fee
General
135 dollars
Please bring your payment to the lake, or mail it to TN, POB 6866, Tallahassee, FL 32314. The board can make some adjustment in cases of hardship.
---
The expectation is that renewing members will deepen their commitment by joining at least one of the national organizations. The two national organizations are briefly described subsequently.
American Association for Nude Recreation
The American Association for Nude Recreation (AANR) represents 50,000 nudists who belong to over 250 clubs and resorts. Tallahassee Naturally is an affiliate club of AANR. Benefits of AANR membership include:
Free subscription to The Bulletin, the AANR monthly newspaper.
Discounts at AANR parks.
Membership in the Florida region, concentrating on Florida's needs.
Youth camps, including Nude U for college students.
Scholarships for qualified students.
Membership in the International Naturist Federation, useful when traveling abroad.
The Naturist Society
The Naturist Society (TNS) is an educational organization established to promote body acceptance and free skinny-dipping sites available to the public. Tallahassee Naturally is a participating group of TNS. Benefits of TNS membership include:
Free subscription to Nude and Natural, the stimulating TNS quarterly magazine.
Information about sites for public and private nude recreation.
Discounts at most nudist parks.
Special interest groups covering a wide variety of topics.
Satisfaction of supporting clothing-optional use of federal and state lands.
The Naturist Action Committee working to prevent anti-nudity laws.
The chart below indicates the costs for joining these organizations.
AANR
Single
31 dollars
Couple
54.50 dollars
Student
12.50 dollars
TNS
Single, Couple, Family
50 dollars
Student, Senior Citizen
40 dollars
---
Last summer, the American Association for Nude Recreation decided to emphasize their family orientation by inviting major reporters to their Florida youth camp, which Paul had started many years ago. But when The New York Times printed an enthusiastic story, little-known Florida politician Mark Foley seized on it as a campaign issue he hoped would propel him into retiring senator Bob Graham's seat. The publicity Foley got turned sour, and he withdrew his candidacy in early September. Meanwhile, he had stirred up a lot of political trouble.
There were three camps in 2003--in Florida, Virginia, and Arizona. The year before, there had been an experimental weekend camp in Texas, with the idea of eventually starting a week-long camp there, as well. A special session of the Texas legislature was already in session, so an anti-nudist-camp bill quickly went into committee. The Naturist Action Committee moved decisively to kill it.
Meanwhile, representative John Quinones (from Kissimmee, of all places) promised to introduce a similar bill in the 2004 session of the Florida legislature. From the beginning, South Florida Free Beaches insisted that any law regulating camp staff or parental permission apply to ALL camps, and not discriminate against nudists. And South Florida Free Beaches had plenty of friends in the legislature to introduce such amendments. Ten years of political lobbying were beginning to pay off. By February, Quinones confided that he had already milked the issue for all the good publicity he could get out of it, and realized that any further publicity would turn against him. He did not want to explain to parents why he was harassing Boy Scout and church camps in an election year. There will be no bill.
But Virginia is a different story. When a bill appeared, requiring every nudist parent to attend camp with their children, the less politically experienced AANR and AANR-East took the lead there. It was their camp, after all. They thought they had made inroads in the House committee, but when the bill reached the full House, it passed 98-to-1. And the one person who voted against it did so because he wanted to outlaw all childhood nudity, even with the parents present. The bill passed unanimously in the Senate--but not before AANR got it amended to allow a parent to make a quick grocery run. AANR was already apologizing for the loss when a reporter noticed that the wording of the amendment would allow parents to register for the camp but never show up. So nothing has really changed.
Though AANR-East has 19 states where they can rotate the camp, they have announced plans to hold it again this year in Virginia--with all parents required to attend. The AANR-West camp moves to California this year, and the Florida camp of course remains in Florida. Like two years ago, there will be another mini-camp in Texas. The expansion plan seems to be back on track after a rough year.
---
Drumming Circle Added to Full-Moon Swims
This year, we are adding a drumming circle to our Full-Moon Skinny-Dips. The plan is to keep the first part of the evening quiet and natural. Drumming (or other acoustic musical instruments) will begin after 9:30. If you have questions about what to bring, call Rob at (850) 997-2903. (If his answering machine addresses you in Portuguese, just wait for the translation.) We put on the Full-Moon swims each month mainly for our college students, but others are welcome to join in too.
The water has been unusually cold this spring, but it is finally getting comfortable now.
---
This year, we had more college athletes than the running field could accommodate at one time, and had to run each division separately. (Special thanks go to Don for widening the woodland trail to the field.) Here is the press release we sent out afterward:
They did it nude. College students from as far away as Tampa and Jacksonville converged on Monticello, Florida on March 21 for the ninth annual nude College Greek Athletic Meet. It is the world's only authentic re-enactment of the ancient Greek Pentathlon (long jump, discus, 200-yard dash, and javelin). There was no need for a tie-breaking wrestling match (though a couple of people did it just for fun).
For the fourth year, Steve of Florida A & M University fended off all challengers for the victory wreath as top male athlete. Newcomer Brian of Polk Community College emerged from tight competition as the top male non-athlete. Natasha of Florida State University carried off the women's crown.
The sponsoring organization, Tallahassee Naturally, maintains about a 15% college student membership--reportedly the highest of any nudist group in the nation. April 30, they begin their summer series of full-moon skinny-dips, which tend to attract a college crowd. A drum circle will be added this year. Their lake is open every weekend year-round. For fuller details, visit www.tallahasseenaturally.org.
---
On March 15, the local PBS channel 11 (cable 5) broadcast "Our Town, Monticello." Our club has a three- or four-minute segment in it. Kim did the filming back in November when it was too cold for most club activities. So Paul talked to the camera, while Grant and Doug swam by. Unfortunately, most of their polar bear swim ended up on the cutting room floor. We had done about 45 minutes of filming, with the full knowledge that only a small portion would be used. We also submitted several still photos from our bulletin board. They were used, but with certain body parts blocked out.
The film premiered February 21 at the Monticello Opera House. Paul, Jamie, and Shauna attended. Channel 11 will very likely run the program again during their next pledge drive.
---
James Walker
1928-2003
Newer members may not recognize the name,
for failing health kept him at home the last few years.
But long-time members will recall that
this was the man who, in 1996,
brought in the canoe
that made our youth camp such a success.
He always was a strong supporter of
our outreach to students and younger people.
---
Club Newsletters Internet Resource
More and more clubs have gone to electronic newsletters, so we have fewer to post on the wall. Last year, a gateway site to Florida club newsletters was established using yahoo groups; but, it was unsuccessful. A new site was recently established at http://www.geocities.com/flnaturists. Unfortunately, many club newsletters are listed as "member only" and several have not yet participated. However, the site still is a good resource.
---