In this Issue:
Proposed logo

Tallahassee Naturally is a non-profit organization dedicated to the advancement of naturist recreation in north Florida and nearby areas. The club is an affliate member of both the Naturist Society and the American Association for Nude Recreation.

Bare and Free is the official quarterly newletter of Tallahassee Naturally. Articles appearing in Bare and Free may be reprinted by other naturist publications, provided that credit is given. Photos, however, may only be reprinted with written permission.

Club members are encouraged to submit ariticles, news items, and photos for publication. Please address all submission to: Tallahassee Naturally, P.O. Box 6866, Tallahassee FL, 32314 or To the Editor, 502 Airport Drive, Tallahassee, FL, 32304 or smithj7@peoplepc.com.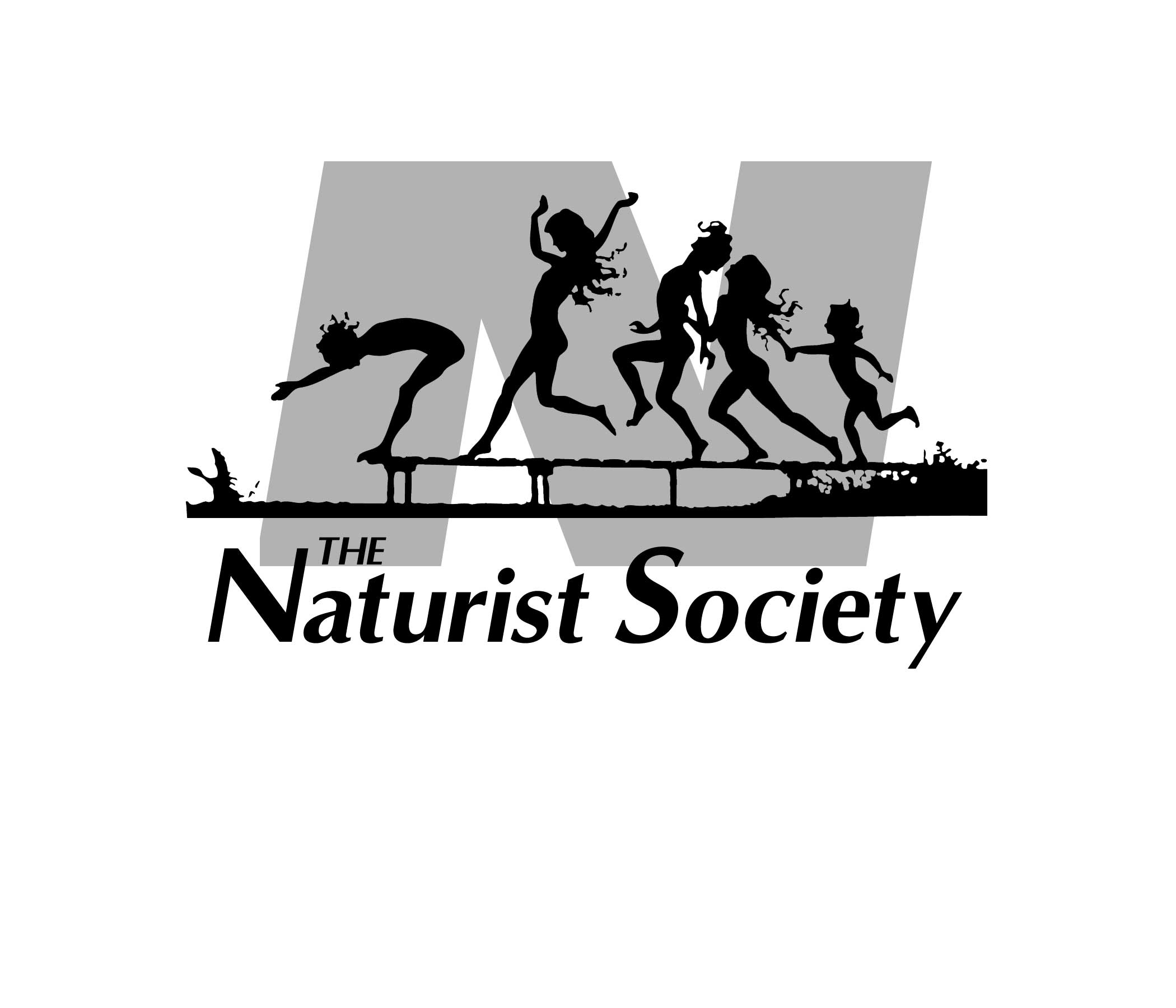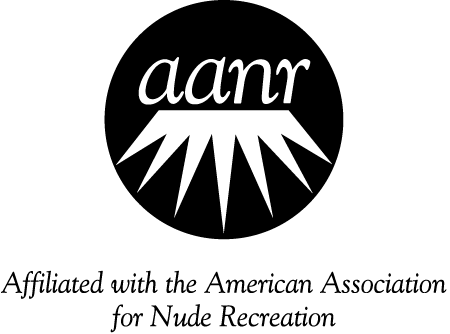 Membership Meeting & Christmas Banquet December 14
We have scheduled a full membership meeting after our annual Christmas banquet on December 14. Two big issues--land and a logo--are on the agenda.

The $15,000 offer of matching funds from the Kurt Thalheimer estate will expire at the end of January if we are not buying land. Some people say the club is too small right now to take on such a big venture. Others feel confident the numbers will bounce back--especially if we have our own land open seven days a week. We would still have to find three more investors. And while we have been trying to decide, the smaller of the two adjoining pieces of land was sold, leaving a usable, but less grand portion for us. Come and voice your opinion on this important matter that will shape the club for years.

Our logo contest brought in only one design--but it was not original. Lake Como had briefly used it for advertising about ten years ago. They are willing to let us adopt it. No one is quite sure whether the artist retained any rights to the design, and a two-year search has failed to locate him. But it does meet our basic requirements: family-oriented, reducible to a small size, and discrete enough to put on an entrance sign if and when we own land. Besides, it's mighty fine art. It should be; it was inspired by paintings in ancient Crete.

Plan to eat at 1:00 and meet at 2:00. Please bring two dishes to share with everyone. The club will provide the chicken. We usually luck out with just enough sun to be nude during the meal and meeting. Sometimes a campfire helps. The wings are extended on the building--making for surprisingly pleasant sunbathing through much of the winter.

Back to Top

---
Internet Woes Result in New Electronic Addresses
The club's new web page is under construction. Everyone should have received an invitation to join the discussion group. Invitations will expire in a week. Give us a few weeks, and the other two items should be up and running:

web site: tallahasseenaturally.org
e-mail: info@tallahasseenaturally.org
discussion group: tallahasseenaturally-subscribe@yahoogroups.com

The story of our internet woes this year is long and complicated. Our URL has been officially registered through bulkregistry.com, and our server has been web695.com (also known as Millennium EGI). The server is going out of business, and we chose a new one in July. Mike has since been trying to get the URL--which expired in July--released so he could move it to the new server. But instead of releasing the URL back to us, bulkregistry.com apparently sold it to an internet pirate who calls himself J. W. Starks (probably not his real name). The registration company acted unethically and perhaps illegally. Starks, while wholly unethical, probably stayed just inside the law. Starks seems to have three rackets going:

Selling URLs back to groups who carelessly let them expire (usual asking price: over $700)
Using the sites to collect small commissions off the traffic he can redirect to a business--in this case a Canadian pharmaceutical company.
Harvesting the addresses of anyone who comes looking for our club, and selling them to spammers.
Don't click onto the old URL unless you want to start receiving 60 spams a day.

For convenience, we had been using a shortened version of the club name. Instead of dealing with this slippery character, we decided to create a new web site under our full name that is incorporated with the state of Florida--thus putting us in a more legally defensible position against future identity theft.

While we were at it, we changed all of our e-mail addresses for consistency. In an effort to run small companies out of business, AOL had been refusing to deliver our e-mail sent on Freenet--and not notifying thir own customers that their mail was being blocked.

But this was not our only internet problem. Also this summer, we were surprised to learn of a Yahoo discussion group posing as the Tallahassee Bare-Devils. It was started a couple of years ago by a well-intentioned former club member who wanted to drum up more business for us. But when he changed his own e-mail address, he couldn't get back in to regulate the group he had started. Without regulation, more than 600 people around the world signed up, and pornographers took over. Ironically, no one from our club joined, because we didn't even know about it. We are working on getting the thing shut down as a trademark infringement.

It turns out that we got out from under the Bare-Devil name just in time. A porn site known as Bare Devils (without the hyphen) also snapped up the hyphenated name as soon as we dropped it. In addition, a male strip act in India call themselves the Bare Devils. We move on as Tallahassee Naturally.

Back to Top

---
We Hope to Visit the Bay Bares Again
In years past, we visited the Bay Bares north of Panama City each winter. They have a clubhouse, hot tub, and fire ring--making them more equipped for cool weather than we are. But the last couple of years, their winter schedule was erratic, and we couldn't arrange a visit. We're going to try again this year. Because the event is still weather-dependant, we may not decide on the date until just a few days in advance. If you think you might be interested and want to be notified, call Paul at (850) 222-1886. The Bay Bares were recently accepted into AANR.

Last year, we traveled in the opposite direction and visited Sunny Oaks Haven near Live Oak. Since they are short on both shelter and shade, we have again scheduled a springtime visit there. Be aware that Sunny Oaks Haven is for sale.

Back to Top


---
Announcements
If you missed the September picnic, you missed a real feast. Grant M. really outdid himself. (This is "the other Grant," not to be confused with our president, Grant L.)

California wildfires this fall destroyed 48 of the 50 private homes at Swallows Sun Island. The club lost their perimeter fence, but the fire spared the club buildings. Many western nudist clubs sent care packages for those affected. AANR donated $5,000 to the club--but opened a controversy by dipping into a strictly regulated loan fund to do so.

Back to Top

---
Tentative 2004 Calendar

JANUARY
11 Board meetingóBylaws and Procedure Manual review
TBA Visit to Bay Bares

FEBRUARY
6-8 FANR board meeting, Caliente near Tampa
8 Board meetingóBylaws and financial review
13-17 Mid-Winter Naturist Festival, Sunspot Gardens, Loxahatchee

MARCH
14 Picnic, Annual Membership Meeting, Election of officers, Organizational board meeting
21 9th Annual College Greek Athletic Meet (Rain date: April 4)
31 EVERYONE'S MEMBERSHIP EXPIRES

APRIL
11 Board meeting
17 Visit to Sunny Oaks Haven near Live Oak
25 First regular picnic
30 First Full-Moon Skinny-Dip

MAY
2 Board meeting (One week early to accommodate Mother's Day)

8 Beach trip
30 Picnic (5 Sundays in May)
31 Memorial Day MondayóLake will be open

JUNE

4 Full-Moon Skinny-Dip
11-13 FANR Convention, Paradise Lakes near Tampa
13 Board meeting
27 Picnic

JULY
2 Full-Moon Skinny-Dip
10-11 National Nude Weekend campout
11 OPEN HOUSE & Board meeting
25 Picnic
30 Full-Moon Skinny-Dip

AUGUST
8 Board meeting
8-15 AANR Convention, Corona CA
21 Pool party at Doug's
27 Full-Moon Skinny-Dip
29 Picnic (5th Sunday)

SEPTEMBER
06 Labor Day MondayóLake will be open
12 Board meeting
24 Last Full-Moon Skinny-Dip
26 Picnic

OCTOBER
8-10 FANR board meeting, Southern Exposure, Naples
10 Board meeting
31 LAST regular picnic (5th Sunday)

NOVEMBER
14 Board meeting (Regular second Sunday)

DECEMBER
12 Christmas Banquet and board meeting

Back to Top

---